Everything You Need to Know About Stainless Steel Crowns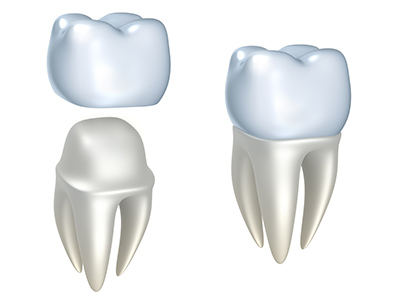 Stainless steel crowns are among the most common primary teeth restoration devices. We use them in pediatric care, and some adult cases as well. Although, most adults prefer more natural-appearing crowns (resin or zirconium oxide). Regardless, stainless steel crowns offer some great benefits, especially to people at high risk of tooth decay, cracks, breaks, or chips.

At SmileCOS Dentistry, Andrew Miller, DDS and Francisco Darquea, DDS canguide you more about stainless steel crowns and perform a thorough dental exam to check if you require one.


What is a Stainless Steel Crown?

Simply put, stainless steel crowns are metal caps that cover damaged teeth. We place it over the entire tooth to prevent further tooth decay. A stainless steel crown can also prevent shifting and misalignment by occupying the missing tooth's space. This allows new teeth to form and grow in place.


Why Use Stainless Steel Crowns?

We use stainless steel crowns in place of silver fillings and those that are colored to resemble teeth. Stainless steel is a strong, durable metal, and using SS caps helps protect the entire tooth without further damage risk. They are simple to apply and may also offer an alternative to tooth extraction.

If you have a chipped or cracked tooth, we recommend visiting Andrew Miller, DDS and Francisco Darquea, DDS at SmileCOS Dentistry


Benefits of Stainless Steel Crowns

The main reason adults don't consider stainless steel crowns are because of their appearance. However, these crowns offer some great benefits which why they're popular even with more natural-looking crowns available. Their biggest benefit is durability, as it allows even the most damaged tooth to keep its shape.

Secondly, stainless steel crowns cost less while having most of the perks of more expensive options. Lastly, we use these crowns in situations where patients have health issues that make other optioned more complicated, such as seniors and pregnant women.
At SmileCOS Dentistry, Andrew Miller, DDS or Francisco Darquea, DDS can guide you more on stainless steel crowns before you make a decision. To schedule an appointment with us, call us at (719) 394-3304 today.